Lost in the jungle of the German job market? Learn all you need to know to start working in Germany as a refugee!
Join us to discover the challenges of entering the labor market in Germany and how to overcome them! We will give you the best tips to navigate the bureaucratic jungle on your way to getting a secure job!
💫 Contents
Learn how to overcome cultural differences.
Even germans get lost in the bureaucracy: We show you how to send applications in Germany
Find out how to get Additional Education for free using a Bildungsgutschein.
👨‍🎓What our students say about us: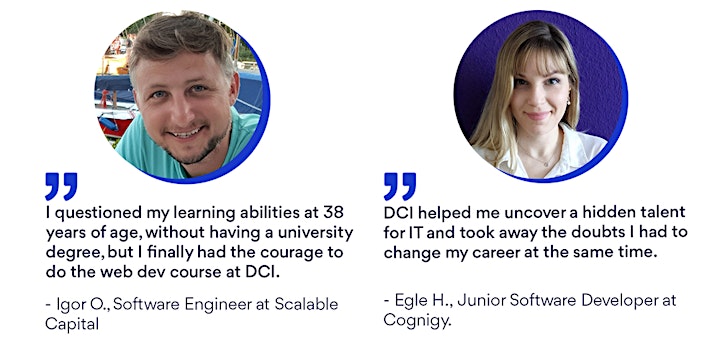 Our students come from very different backgrounds. 🌈 They have many different professional backgrounds, are young and old, and come from over 110 different nations. They are proof that anyone can make it in the tech industry.
🧑‍💻 A DCI graduate at work:
We are looking forward to meeting you!
Your DCI-Team
(oi:BOC-FJG-EN-2022-10-05)